There is a record breaking event about to happen in Antarctica. A huge iceberg is about to break off the Lawson shelf, and the size of this iceberg will be massive.
A rift has grown across the edge of the Larsen C Ice Shelf. A thin, 5km-long section of the floating shelf is now all that prevents a 6,000-sq-km iceberg from drifting away into the Weddell Sea.
Think about the size for a moment. That's more than a quarter the area of Wales.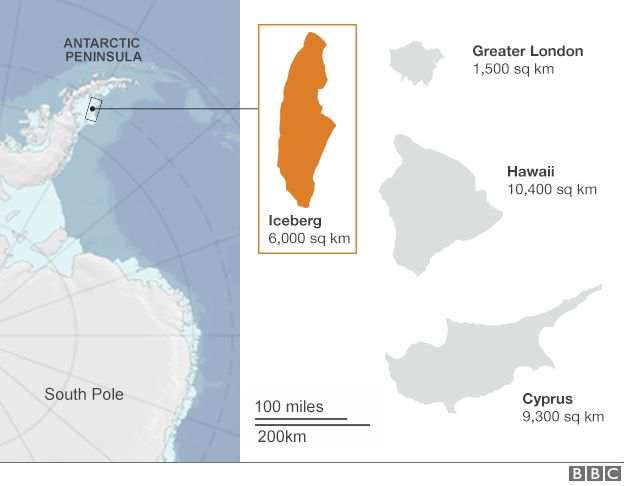 The BBC has some great images and comparisons so you can get a better understanding of the size, impact and potential consequence of the event. This includes predictions of where the iceberg will travel and other little know facts such as how icebergs get named. A great read.
Comments by Mary Sue Rogers
Picture by Mary Sue Rogers (B10 Iceberg taken in 2003)