At the start of each new year, you can be assured of a wave of articles talking about what is going to change, predictions for the year and the things that will have the greatest impact. In addition to the normal HR predictions for the year (yes the elimination of performance reviews is still on the list) there are "mega trend" predictions on activities or events that will reshape the world. This PwC white paper, curtsey of Huffington Post, has five interesting trends with some very good commentary on each.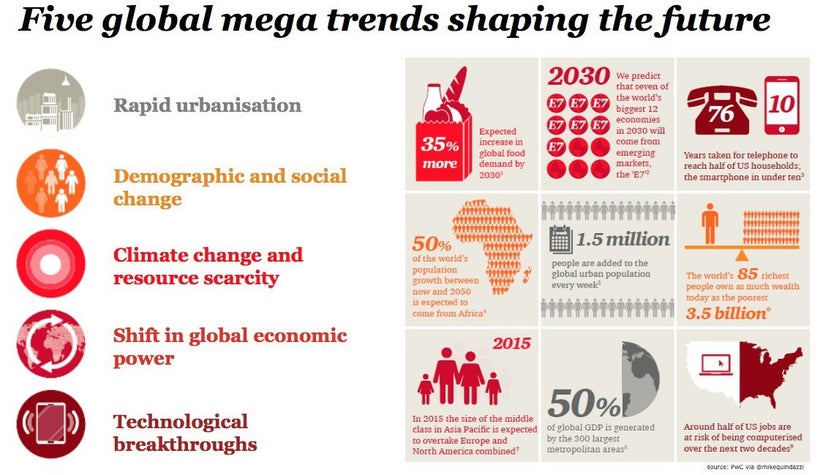 Demographic shifts: migration of global spending power to emerging economies
Shifts in economic power: investments in emerging economies and volatile and rapidly changing conditions
Accelerated urbanisation than half of the world's population live in urban areas and almost all of the new growth will take place in lesser known medium-sized cities of developing countries.
Climate change and resource scarcity: increased population, urbanisation and prosperity will increase the demand for energy, food and water supplies.
Technological breakthroughs: digital revolution has no boundaries or borders and changing behaviour and expectations as much as the tools to deliver new services and experiences.
Good statistics, good data points and well worth a read.
Comments by Mary Sue Rogers